Serving Northwest
Arkansas Since 1982.
Make an Appoinment
Let Our Experience
be Your Guide.
Make an Appoinment

Serving Northwest
Arkansas Since 1982.
Make an Appoinment
Services We Provide
The Watson Law Firm, P.A. is a general law practice located in Springdale, Arkansas. Since 1982 our principal attorney, Jeff H. Watson, has provided excellent legal services, fulfilling clients' needs in a wide scope of practice areas. We take pride in serving the Washington County, Benton County, and anywhere in northwest Arkansas.
Why Choose Us
At the Watson Law Firm, P.A., you will receive personalized attention regarding your concerns as well as easy accessibility. Honesty and integrity from the foundation for all of our legal representation. Our law firm is highly respected among other attorneys, judges, and clients throughout Northwest Arkansas and is committed to providing clients with innovative solutions for their cases.
Call the Watson Law Firm, P.A. at (479) 750-7717 or use the form on the right to schedule a consultation.
Schedule a Consultation
Thanks for stopping by! We're here to help, please don't hesitate to reach out.

Our Attorneys
Whether you need an experienced family lawyer to help you when times get rough, a personal injury lawyer to make sure that you're compensated for other's negligence, someone to discuss your assets and estate with, or a defense attorney to represent you, Watson Law Firm is here for you.  With over 35 years of experience, Watson Law Firm has seen it all and we will work tirelessly to make sure you get the representation you deserve.
Still Undecided?
Let's schedule a phone call or consultation and we can answer all your questions.
Peace at Home Family Shelter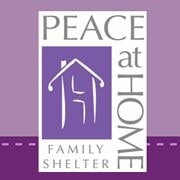 Peace at Home would like to recognize local attorney Jeff Watson of Watson Law Firm, P.A., for his dedication to helping survivors of domestic violence. Over the past several years, Mr. Watson has volunteered as a pro bono attorney for Peace at Home, representing our clients in various legal matters. A graduate of the University of Arkansas, a Springdale City Councilman, and a long-time resident of Springdale, Arkansas, Mr. Watson's law practice primarily focuses on domestic, social security, criminal, personal injury, and business law matters.
Thank you, Jeff, for your volunteer efforts on behalf of DV survivors!
Clients' Testimonials
"Really good job, everyone really nice, the attorney explains everything always has time for his clients"

★★★★★

Sandoval Nilson
"Really nice people well knowledged great attorney ★★★★★Marion Wright
"Very proficient and professional law firm. You can depend on the Watson Firm to make it happen and justice prevails. I recommend the Watson Law Firm" ★★★★★Chuck Clark
Watson Law Firm wants to keep you up to date on things happening around the legal community and help provide you with helpful information that can assist you in finding the best course of action for your legal issues.